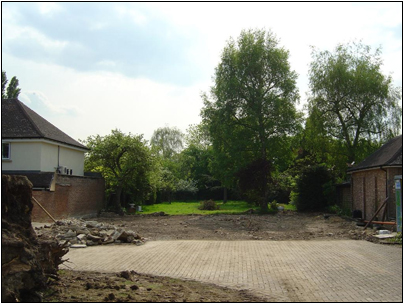 Project Details
Nelmes Way, Emerson Park, Hornchurch, Essex.
Demolition of existing chalet bungalow on this large plot to make way for a six bedroom detached executive home for individual clients.
The clients requirements were to have a large stunning reception area, four formal reception rooms to the ground floor with a bespoke luxurious kitchen. Six bedrooms and four bathrooms to the upper floors off a spacious gallery landing.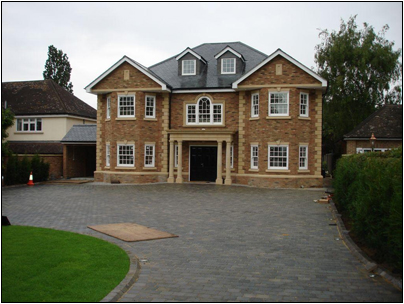 The build was a traditional solid construction using a variety of materials to create a visually attractive exterior set in landscaped grounds with an outdoor heated swimming pool.
The style and the materials that were chosen for this building was felt to be appropriate for the location and sympathetic to the existing dwellings in the vicinity of the site and surroundings.